LINE/BASE MAINTENANCE
Avalon Aero's new hangar facility permits 3 regional-jet sized aircraft to be worked on simultaneously. Our experienced and dedicated staff work flexibly to suit all our customers' maintenance requirements.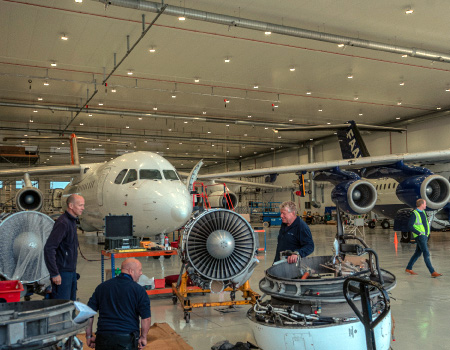 WHAT WE CAN DO:
All inclusive Line Maintenance provision
Pre and Post Flight Check
Aircraft Storage
Base Maintenance Programmes, up to C Check levels
Aircraft Pre-buy inspections and consultations
Flying Engineer support
SPECIAL MISSION/NON ROUTINE PROJECT MAINTENANCE
Avalon Aero have a comprehensive record of supporting unique and niche operations. We specialise in partnering on complex and innovative projects throughout their lifespan.
WHAT WE CAN DO:
Provide technical expertise during the development stages of your project
Implement your requirements in a cost effective and timely manner
Offer consultation, manufacturing and integration of scientific equipment on to aircraft (such as window blank inlets, racks and other bespoke equipment.
LARGE SCALE CONVERSIONS/DEVELOPMENT AND RESEARCH PROGRAMMES
Whatever the role and however unique the application, Avalon Aero can help smooth the research and development aspects and streamline the aircraft conversion process. We are experienced in working with innovative and experimental designs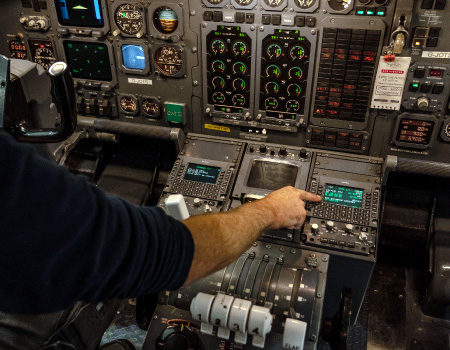 WHAT WE CAN DO:
VVIP conversions
Atmospheric Research / Flying Classroom style conversions
Concept Demonstrator Aircraft conversions and prototype maintenance and testing
NON DESTRUCTIVE TESTING
By having NDT capabilities 'in house', Avalon Aero can react to concerns in a timely manner, speeding up rectification time, reducing costs and streamlining our maintenance activities.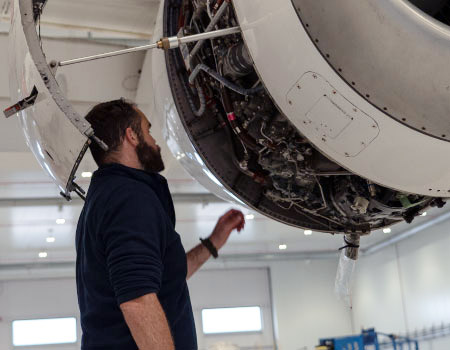 WHAT WE CAN DO:
Eddy Current Testing
Liquid Penetrant Testing
Magnetic Particle Testing
Radiographic Testing
Ultrasonic Testing
Avalon Aero can certify Base and Line Maintenance for specific aircraft types using our UK CAA Part 145, TCCA and FAA Approvals. We are always considering new aircraft types to add to this list, so if you do not see your aircraft type listed, then please contact us to discuss your requirements in person.
A1 – Aircraft Above 5700Kg
BAe 146 / AVRO 146 RJ Series
A2 – Aircraft Below 5700Kg
Piston Engine Aeroplanes – Metal Structure Not Exceeding 5700KG
Piston Engine Aeroplanes – Wooden Structure Not Exceeding 5700KG
Piston Engine Aeroplanes – Composite Structure Not Exceeding 5700KG
Grob 120TP