Avalon Aero has a very experienced Quality team who are used to interacting with regulatory bodies, supporting audits and interpreting national documentation. Gaining new accreditations and approvals is a frequent activity for us.
We are always available to discuss our robust and comprehensive Safety Management System.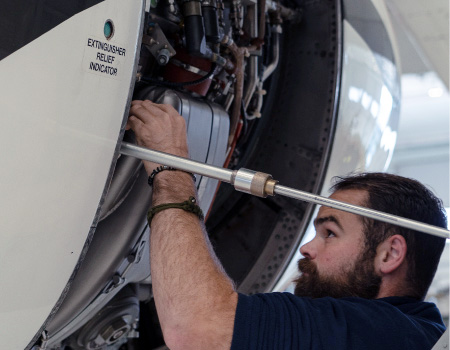 A Compliance and Safety Management System is maintained to the relevant standards in accordance with the current requirements of the UK CAA (Part 145 & BCAR A8-23), Transport Canada, Federal Aviation Authority, Bahrain Civil Aviation Authority, and the 2-REG.
ISO 9001:2015 UKAS accreditation is also held by Avalon Aero Ltd which covers the Scope of Work on the Part 145 approvals.
Approval Certificates:
UK CAA (Part 145 & BCAR A8-23)
Federal Aviation Authority
Bahrain Civil Aviation Authority
2-REG
ISO 900l
Transport Canada
(Avalon Aero Ltd are a Transport Canada Civil Aviation (TCCA) approved maintenance organisation under the Technical Agreement – Maintenance (TA-M) between the UK CAA & the TCCA)
Avalon Aero can certify Base and Line Maintenance for specific aircraft types using our UK CAA Part 145, TCCA and FAA Approvals. We are always considering new aircraft types to add to this list, so if you do not see your aircraft type listed, then please contact us to discuss your requirements in person.
A1 – Aircraft Above 5700Kg
BAe 146 / AVRO 146 RJ Series
A2 – Aircraft Below 5700Kg
Piston Engine Aeroplanes – Metal Structure Not Exceeding 5700KG
Piston Engine Aeroplanes – Wooden Structure Not Exceeding 5700KG
Piston Engine Aeroplanes – Composite Structure Not Exceeding 5700KG
Grob 120TP